A definite deep green with a yellowish tinge
This really is a true, deep olive green.Green is actually the easiest colour on the human eye? It is all around us in nature. Greens create calm and centre us. Olive Green in has become one of the preferred colours for most interior designers.
Personally I prefer to add 8 parts of Old White to 1 part of Olive. This is more the colour of pale olive leaves.Try it and see what I mean.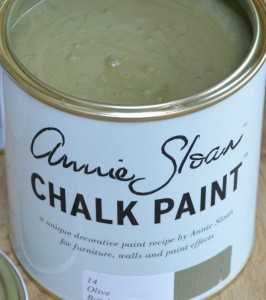 Acheter Annie Sloan Chalk Paint™ en France cliquez ici